Board of Directors
The Rainforest Trust team is a dedicated, experienced team of conservation professionals. Combating the complex threats facing our world's tropical ecosystems takes perseverance, vision and commitment. Our dedicated team has already halted destructive threats to millions of acres. Every day, their hard work and passion propel Rainforest Trust's conservation strategy while helping to shape a sustainable future for the tropics.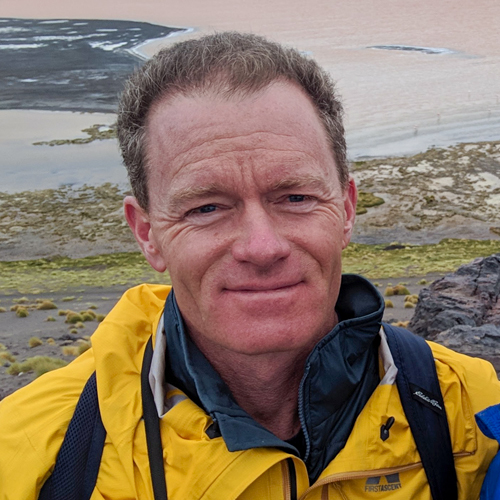 Dr. Eric Veach
BOARD CHAIR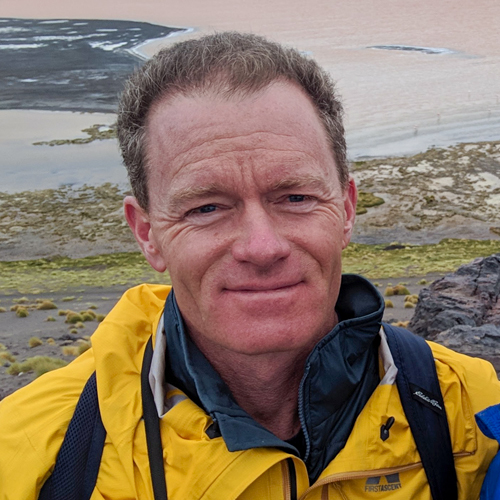 Dr. Eric Veach
BOARD CHAIR
Eric is a software engineer and former computer graphics researcher. He received a B.Math from the University of Waterloo and a Ph.D. in Computer Science from Stanford.
As an early employee at Google, he led the development of the AdWords advertising platform and various components of Google Maps including the directions system. Eric also worked for Pixar, where he developed technology for some of their first movies. He received two Academy Awards for his research in computer graphics at Stanford and Pixar. He and his wife Luanne are passionate about wilderness conservation and live near Seattle with their two children.
Dr. Veach is also a member of various Rainforest Trust Committees.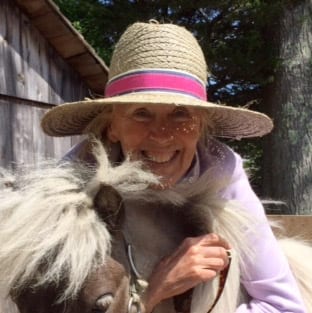 Edith McBean
BOARD VICE-CHAIR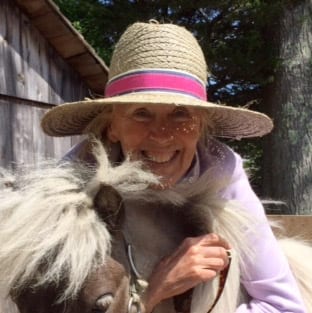 Edith McBean
BOARD VICE-CHAIR
Edith's passion for wildlife conservation has led to her active involvement in the conservation community for over 30 years.
She is passionate about central African conservation and is a strong collaborator of conservation in Gabon.
She currently works with Africa Parks Foundation and Lewa Wildlife Conservancy, and is Chair of Rainforest Trust's Nominating Committee. A native of California and England, she currently lives in New York City.
Edith is also a member of various Rainforest Trust Committees.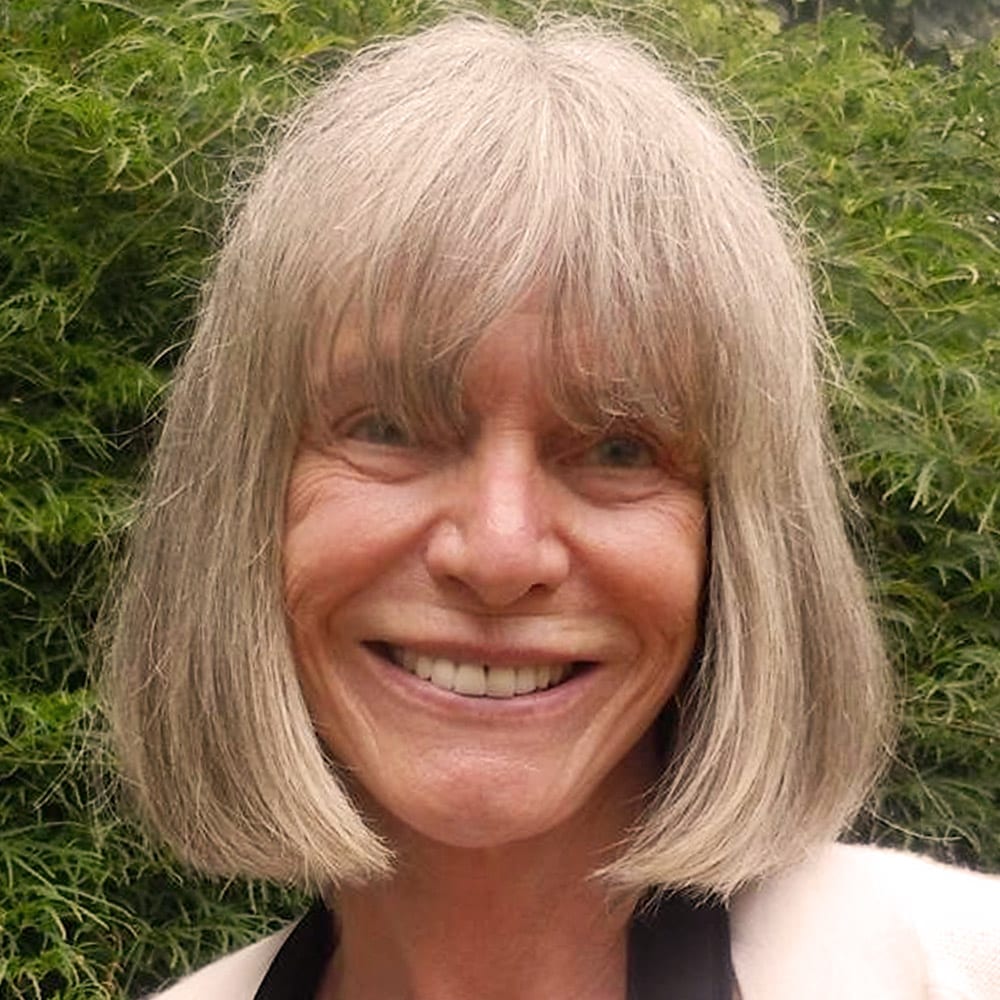 Sally F. Davidson
BOARD TREASURER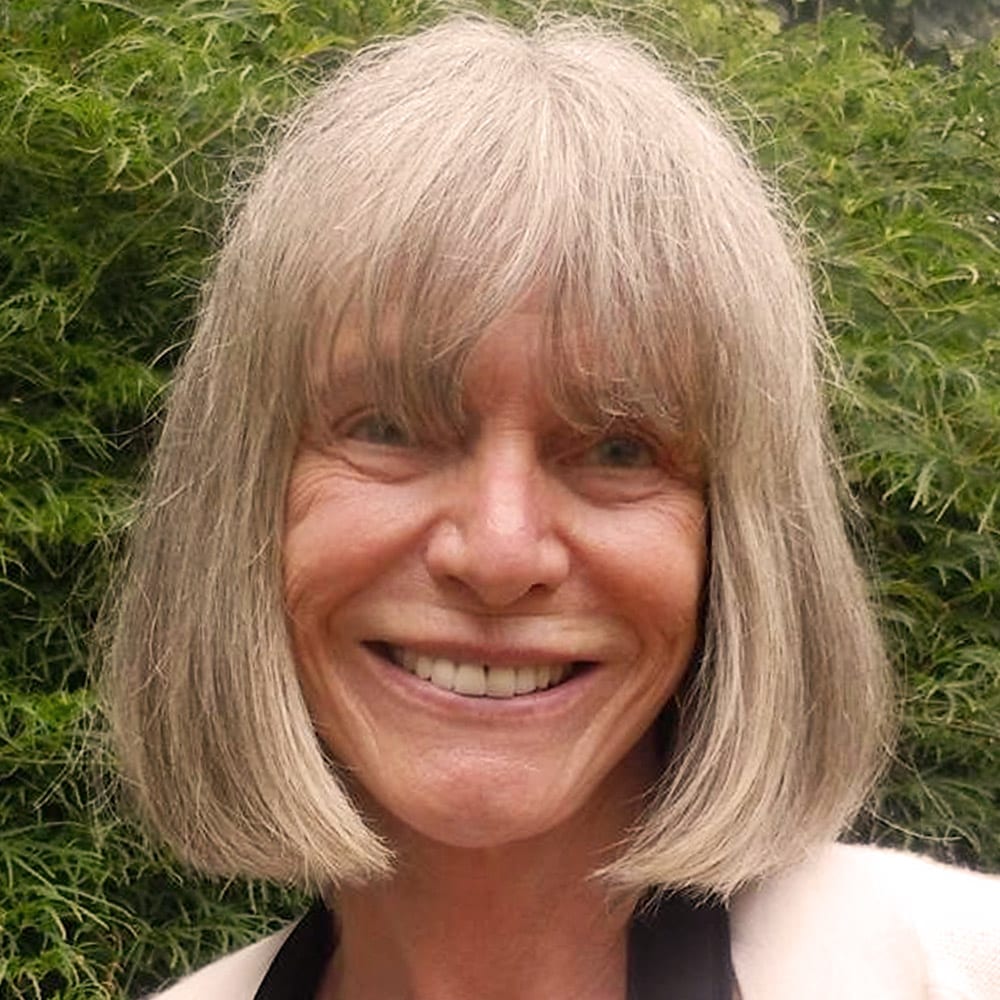 Sally F. Davidson
BOARD TREASURER
Sally is the Chairman of the Board at Clyde's Restaurant Group of Washington DC, where she has provided significant support through sponsored benefits and meals to benefit many of Washington's conservation organizations.
She has a lifelong interest in river conservation and is currently serving on the Board of Potomac Riverkeeper, having previously served on the Board of American Rivers. Sally is also a member of Rachel's Network, an environmental advocacy group named in honor of Rachel Carson.
Sally is also a member of various Rainforest Trust Committees.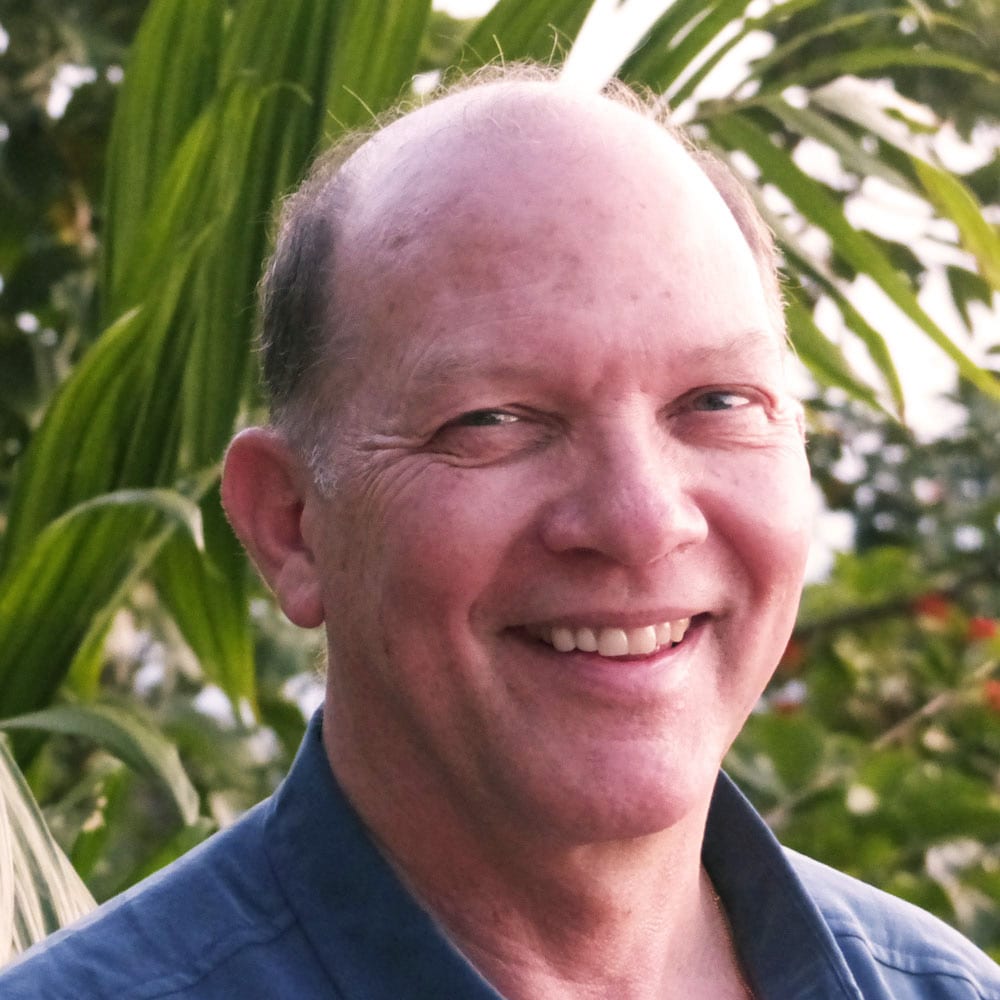 Dr. Wayt Thomas
BOARD SECRETARY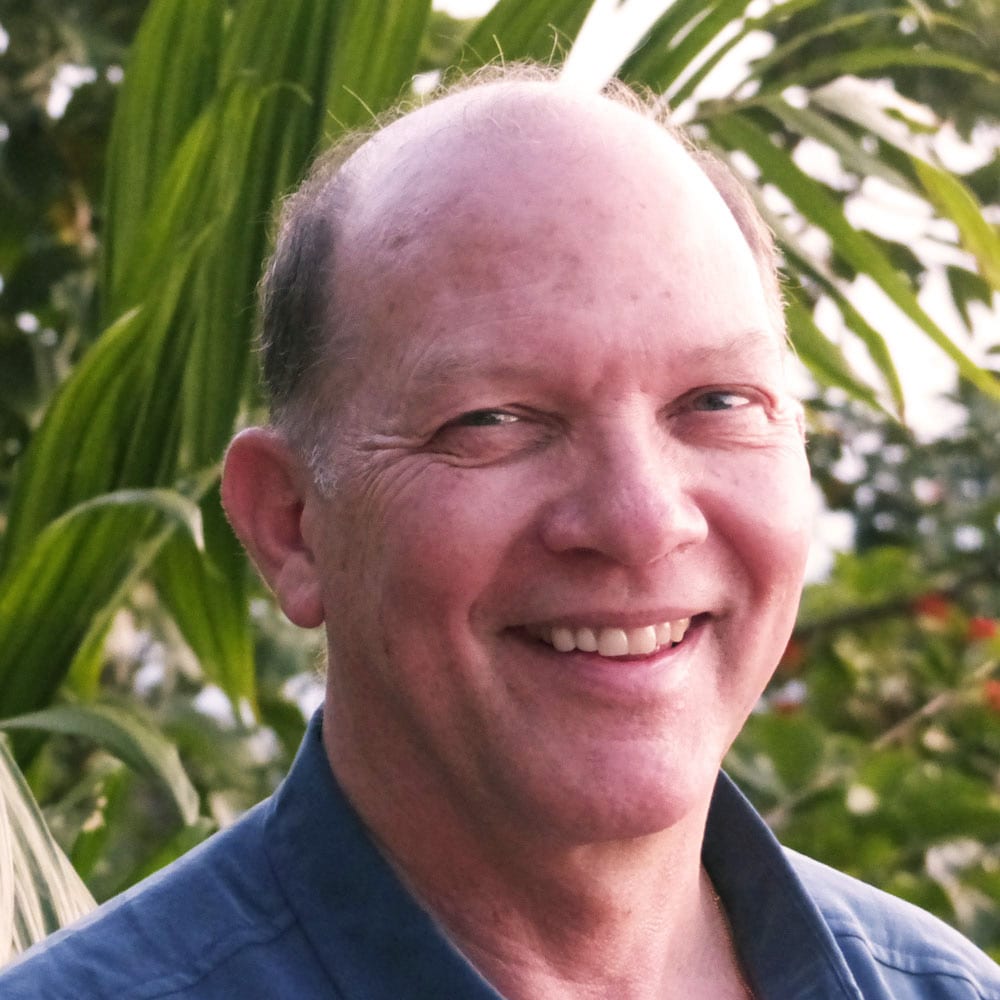 Dr. Wayt Thomas
BOARD SECRETARY
Wayt is a leading authority on the plants of the Atlantic coastal forest of Brazil, one of the most critically endangered rainforests in the world, with less than 5% of its original vegetation remaining. Wayt works with Brazilian collaborators to survey these special forests and make their data available for conservation action.
He is Curator of Botany at the Institute of Systematic Botany of the New York Botanical Garden and a faculty member of the Garden's Graduate Studies Program. Wayt received his B.S. from the University of North Carolina at Chapel Hill and a Ph.D. in botany from the University of Michigan.
Dr. Thomas is also a member of various Rainforest Trust Committees.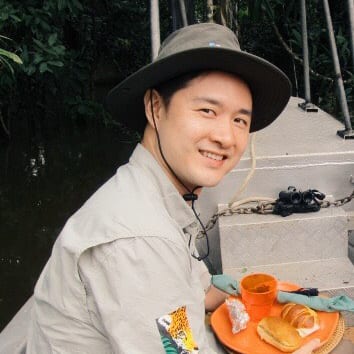 Geoffrey Chen
BOARD MEMBER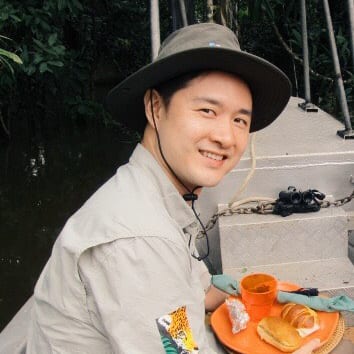 Geoffrey Chen
BOARD MEMBER
Geoffrey Chen is a passionate supporter of rainforest conservation and finding solutions against climate change. He has two decades of experience investing and trading in the financial markets, and applies his skills and knowledge in his support for conservation. He and his wife, Angela, are dedicated to fighting deforestation in Southeast Asia and have worked with Rainforest Trust to fund the preservation of over 100,000 acres of rainforest in Southeast Asia and Africa. They currently reside in Singapore with their two daughters. He previously was a financial markets trader at various banks in Singapore, New York, and London, and earned a degree in economics from Duke University.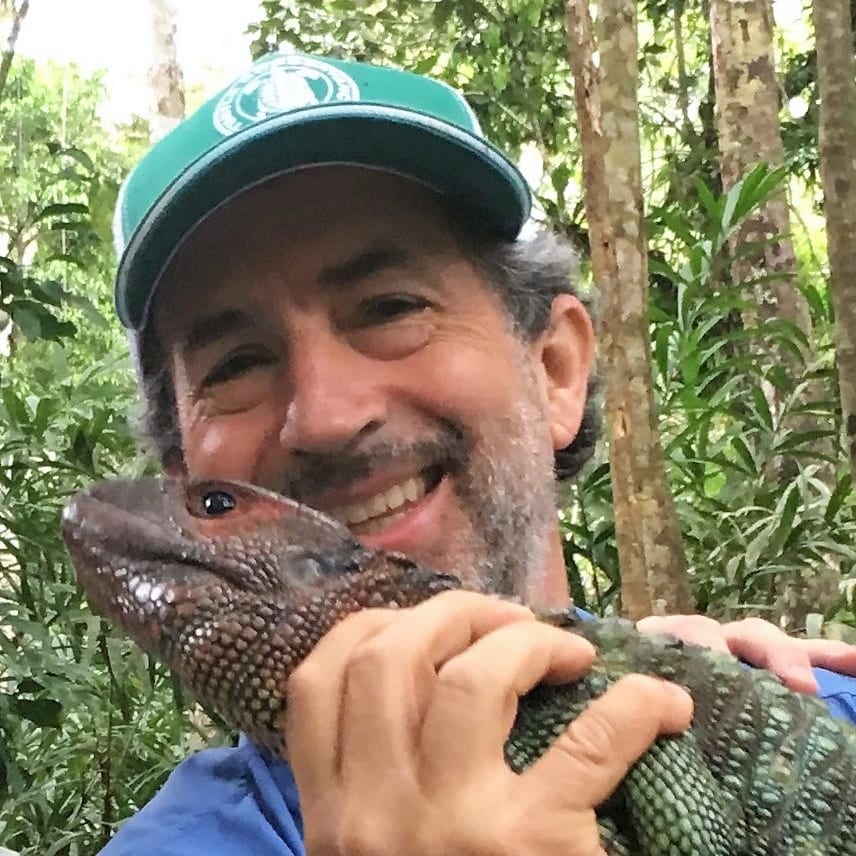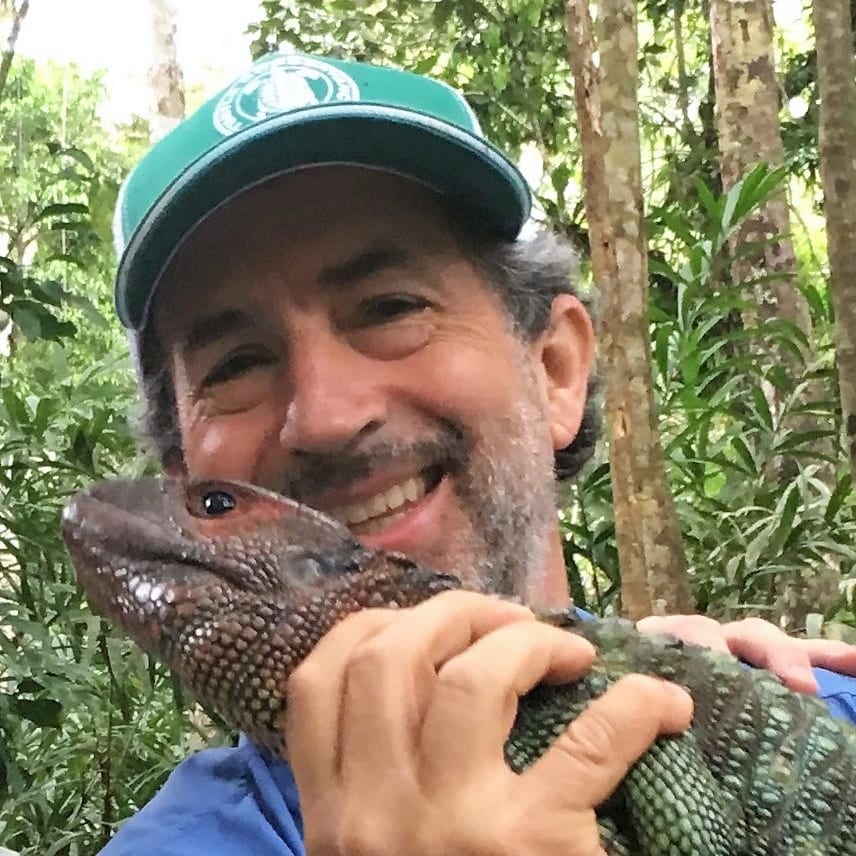 Eric Goode
BOARD MEMBER
Eric Goode is an entrepreneur and conservationist, dedicated to the conservation of Endangered turtles and tortoises worldwide.
Eric is the founder of the Turtle Conservancy and publisher and co-editor of The Tortoise magazine, a high-end conservation annual publication of the Turtle Conservancy. Eric and the Turtle Conservancy partnered with Rainforest Trust to establish the first nature preserve in South Africa dedicated to the protection of the Critically Endangered Geometric Tortoise and the Sinaloan Nature Preserve for the protection of Goode's Thornscrub Tortoise, which was recently named after Goode (Gopherus evgoodei) in recognition of his passion for the smaller forgotten creatures on the planet. Having personally witnessed the decline and virtual disappearance of many common species, he is determined to make a difference both locally and in the far corners of the Earth.
Eric is also a member of various Rainforest Trust Committees.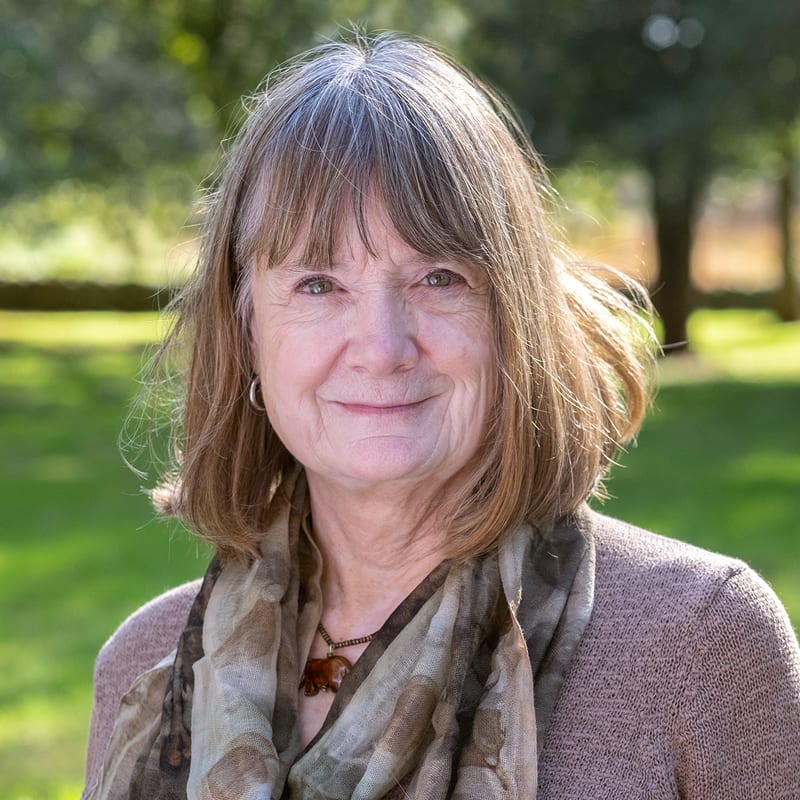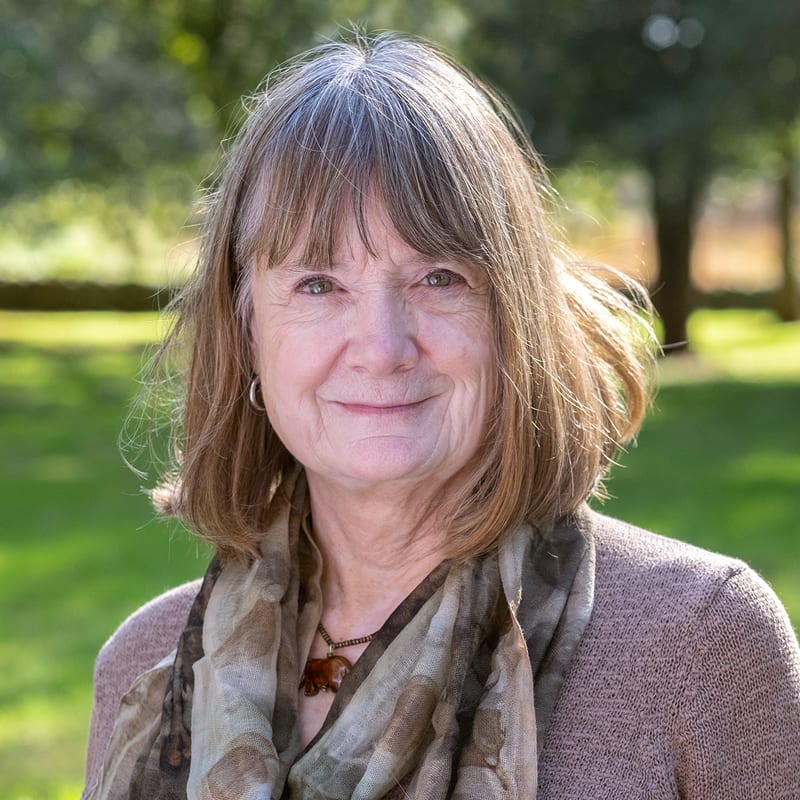 Ann Kaupp
BOARD MEMBER
Ann Kaupp retired after 34 years with the Smithsonian's Department of Anthropology. For 25 years she was head of the Anthropology Outreach Office, producing materials for public distribution, including an online bibliography on American Indians for K-12 students; organizing teacher workshops; collaborating with other anthropological organizations, with funding from grants; and producing videos through interviews with museum staff. She also co-edited a biannual publication for teachers and professionals that led to an edited book. Ann was president of a section of the American Anthropological Association, the national organization. She has had a long-time interest in saving the environment and endangered species.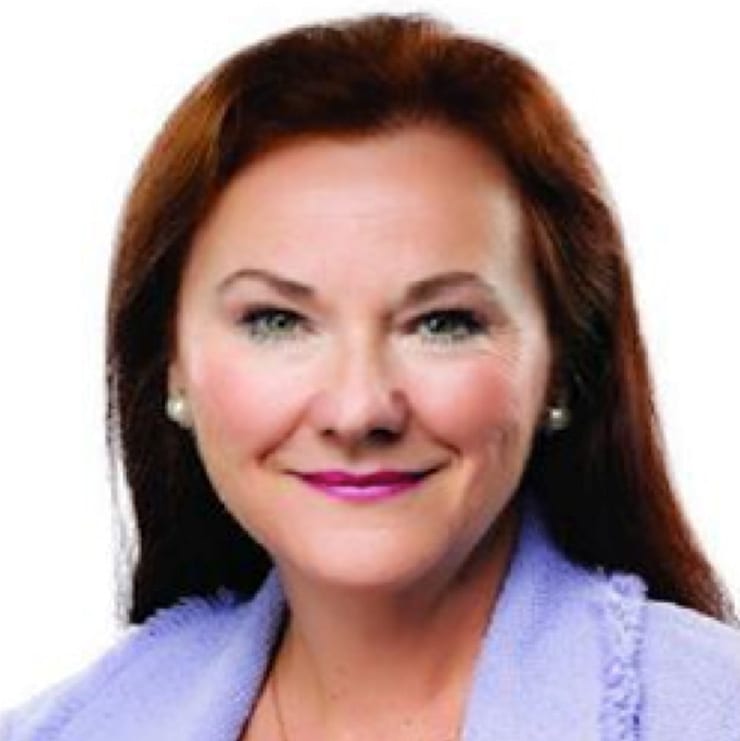 Patricia A. Koval
BOARD MEMBER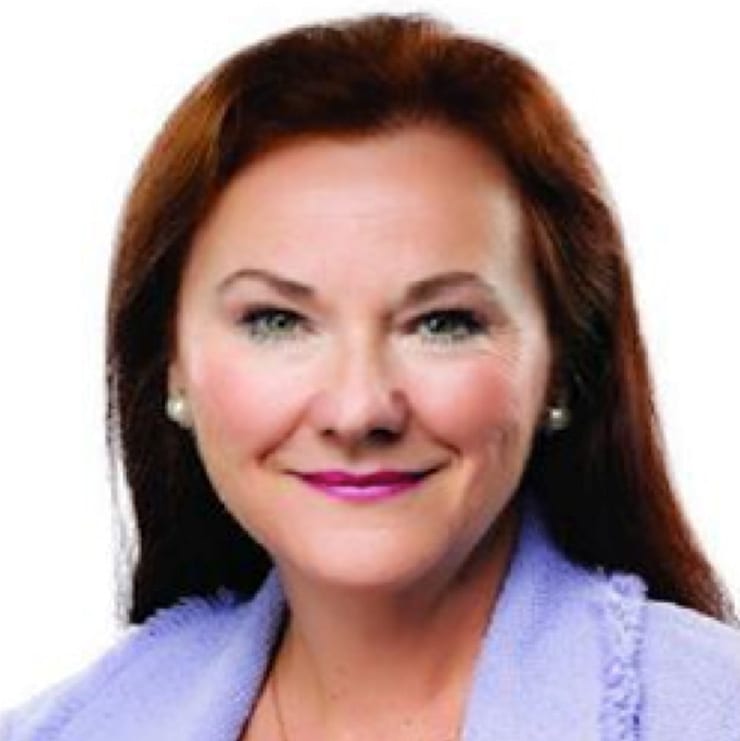 Patricia A. Koval
BOARD MEMBER
Pat Koval is a corporate director and lawyer based in Toronto, Ontario. She is a retired partner of Torys LLP, where she practised corporate law, including corporate and carbon finance and governance.
Pat is a member of the Government of Ontario's Advisory Panel on Climate Change. She is also a Director of the Independent Electricity System Operator, which operates Ontario's electricity system and its electricity markets, and a Director of Trans Mountain Corporation, which operates, and is building the expansion of, a pipeline in western Canada. She chairs the Boards of each of The Canada-India Business Council and the Canadian Performance Reporting Board of CPA Canada. She serves on the Ontario Chapter Executive Board of the Institute of Corporate Directors.
Pat is a passionate volunteer in the conservation sector. She formerly chaired the Board of World Wildlife Fund Canada, and currently chairs the Boards of each of Toronto and Region Conservation Foundation and Turtle Survival Alliance. She is a member of the Ontario Regional Board of the Nature Conservancy of Canada and of the Advisory Councils of Wildlife Conservation Society and Lewa Wildlife Conservancy. Pat is a contributing author to several publications on climate change and has lectured in this area, including at University of Toronto, where she was an Adjunct Professor for more than 15 years.
Pat is a member of several committees at Rainforest Trust. She graduated from the joint MBA/J.D. program at Schulich School of Business and Osgoode Hall Law School in Toronto, Canada.
Patricia is also a member of various Rainforest Trust Committees.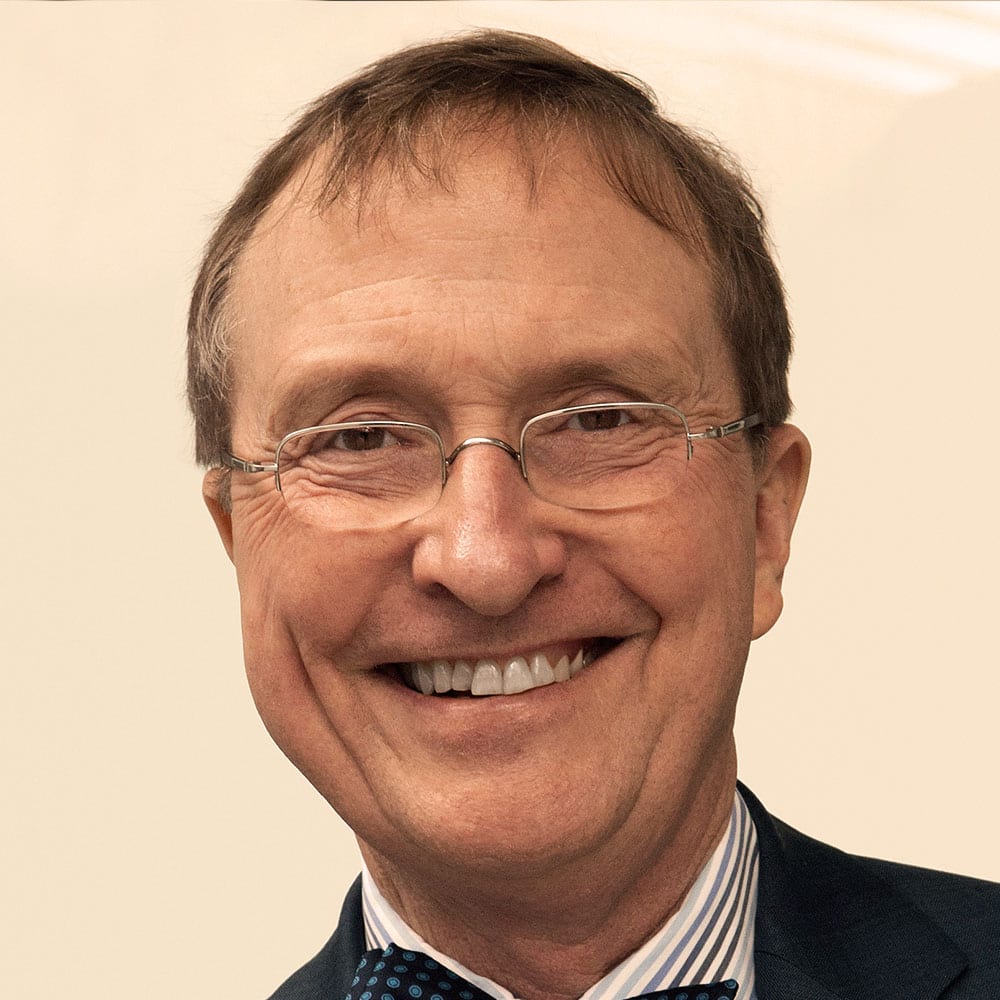 Dr. Thomas Lovejoy
BOARD MEMBER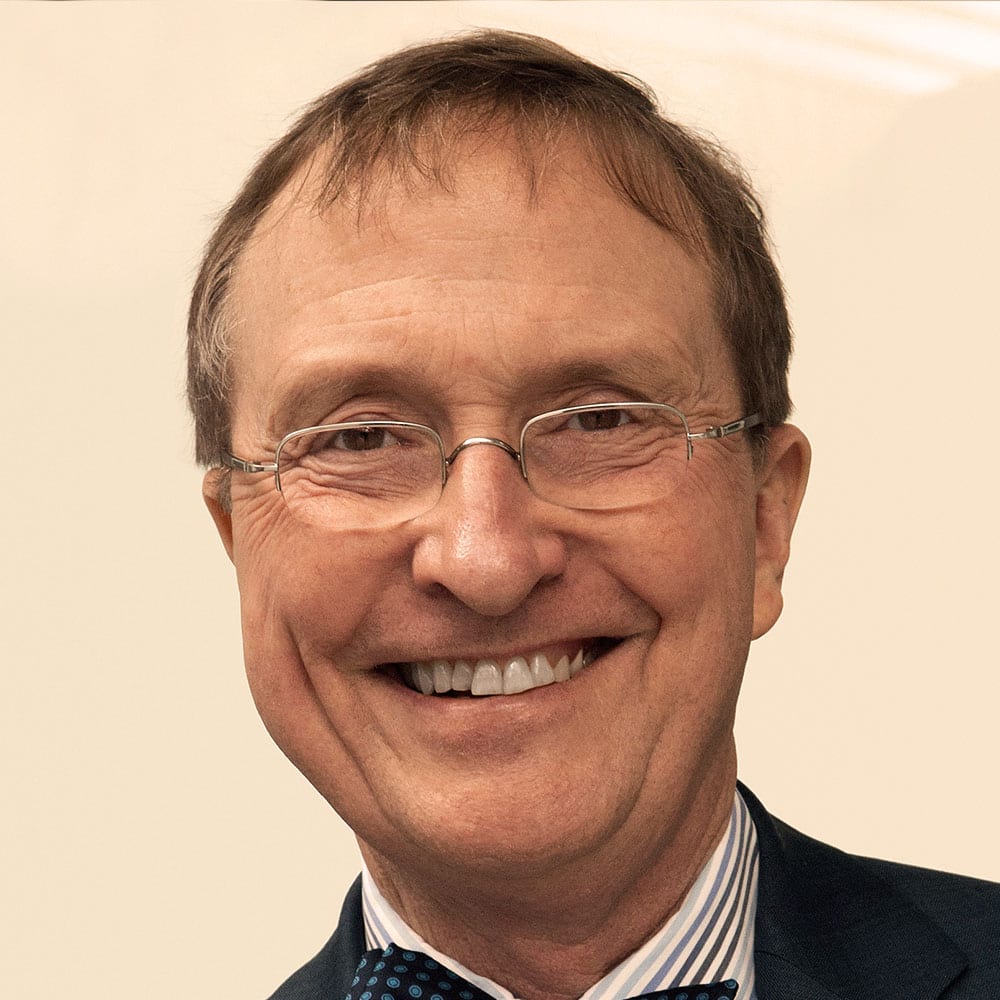 Dr. Thomas Lovejoy
BOARD MEMBER
Thomas is a conservation biologist who has worked in the Brazilian Amazon since 1965 and made the fate of tropical forests a public issue.
He was Chief Biodiversity Adviser to the President of the World Bank and Senior Adviser to the President of the United Nations Foundation before becoming Biodiversity Chair of the Heinz Center for Science, Economics and the Environment.
He introduced the term "biological diversity" to the scientific community in 1980. He received his B.S. and Ph.D. in biology from Yale University and is currently University Professor of Environmental Science and Public Policy at George Mason University.
Dr. Lovejoy is also a member of various Rainforest Trust Committees.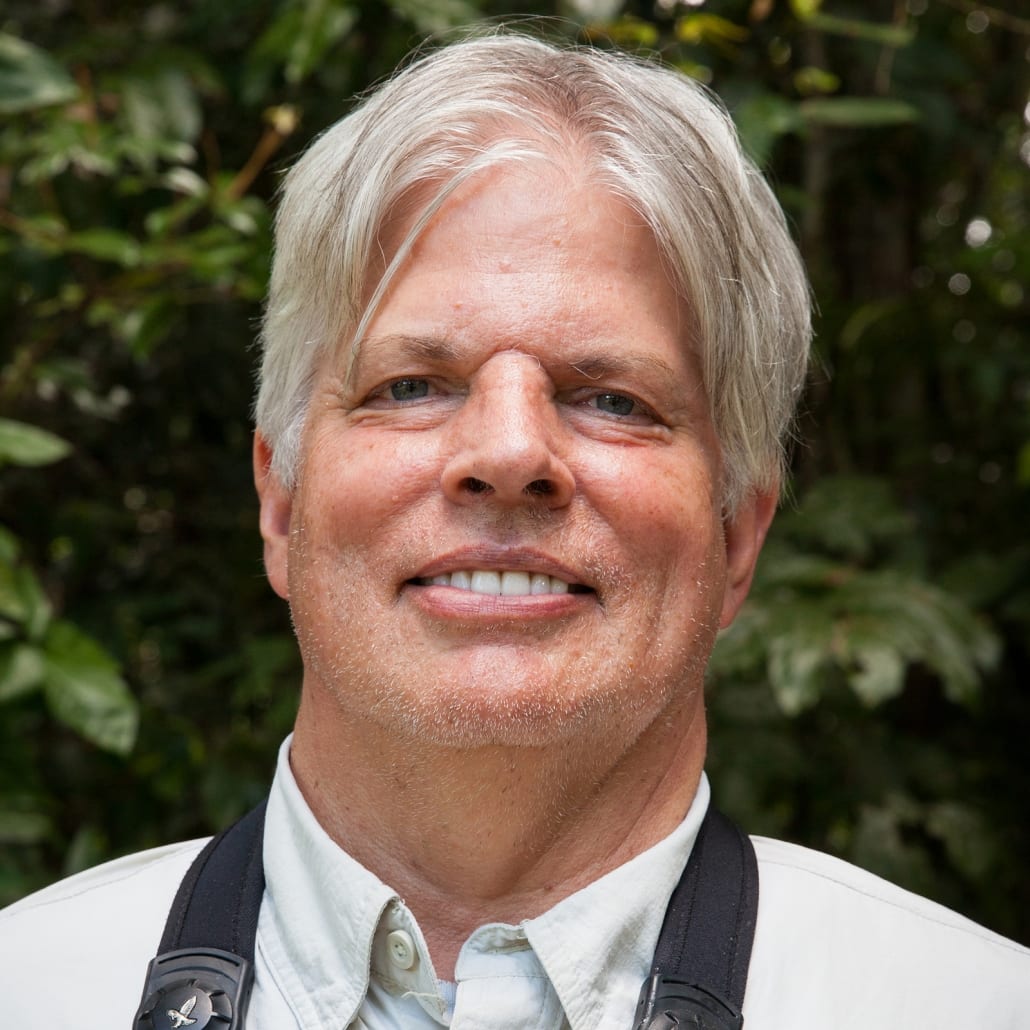 John D. Mitchell
BOARD CHAIR EMERITUS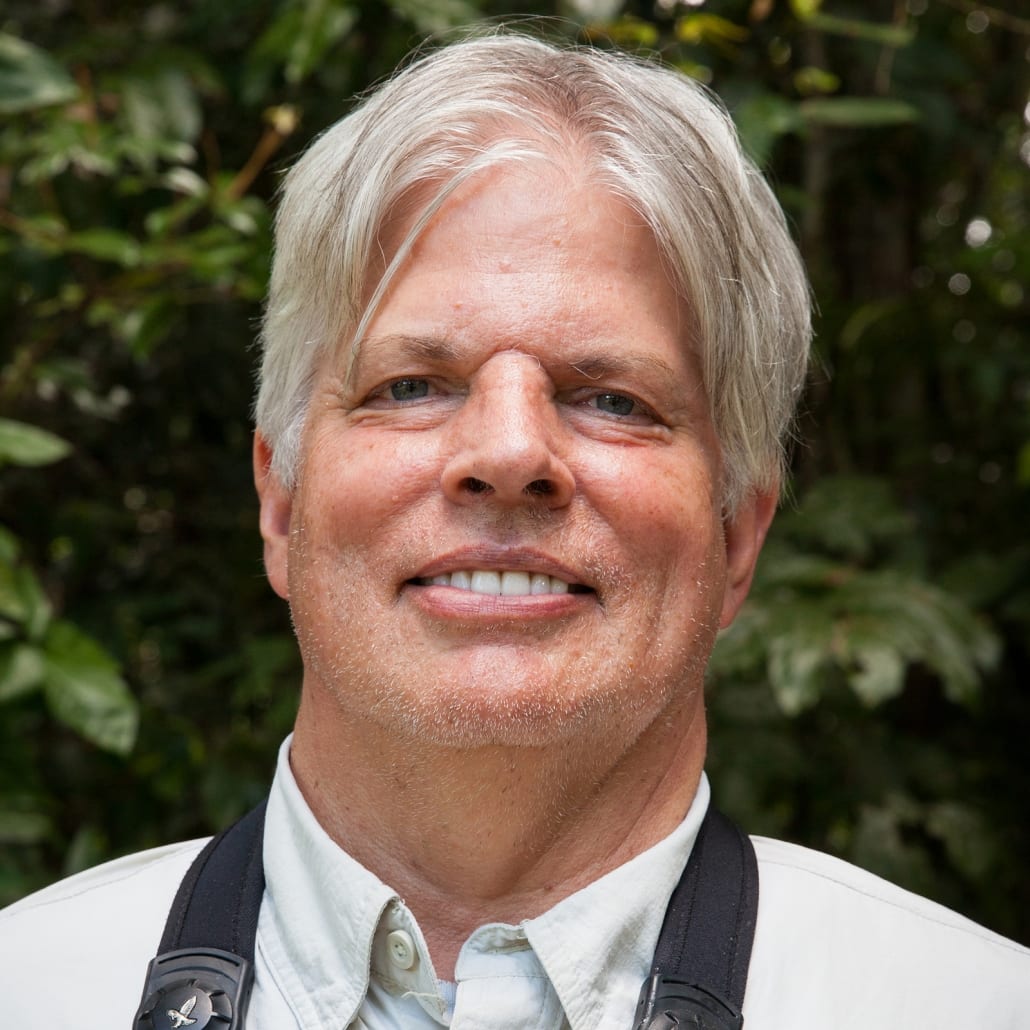 John D. Mitchell
BOARD CHAIR EMERITUS
John is an Adjunct Scientist at the New York Botanical Garden and Research Associate at the Smithsonian Institution – National Museum of Natural History. He is the former Chairman of the Beneficia Foundation and now serves on the Board of Directors of Bat Conservation International and Turtle Survival Alliance.
John belongs to a wide variety of scientific and environmental organizations and has special interests in conservation and birding, having pursued these activities worldwide from the Antarctic and Africa to Borneo and South America. He is a Fellow of the Linnean Society of London and a member of the Explorers Club.
He has a B.S. in biology from Muhlenberg College and pursued Ph.D. studies in ecology at Rutgers University. He has authored and co-authored many scientific papers, publications, and books dealing with tropical vegetation, tropical tree identification, and the taxonomy of the Cashew – Poison Ivy family.
John is also a member of various Rainforest Trust Committees.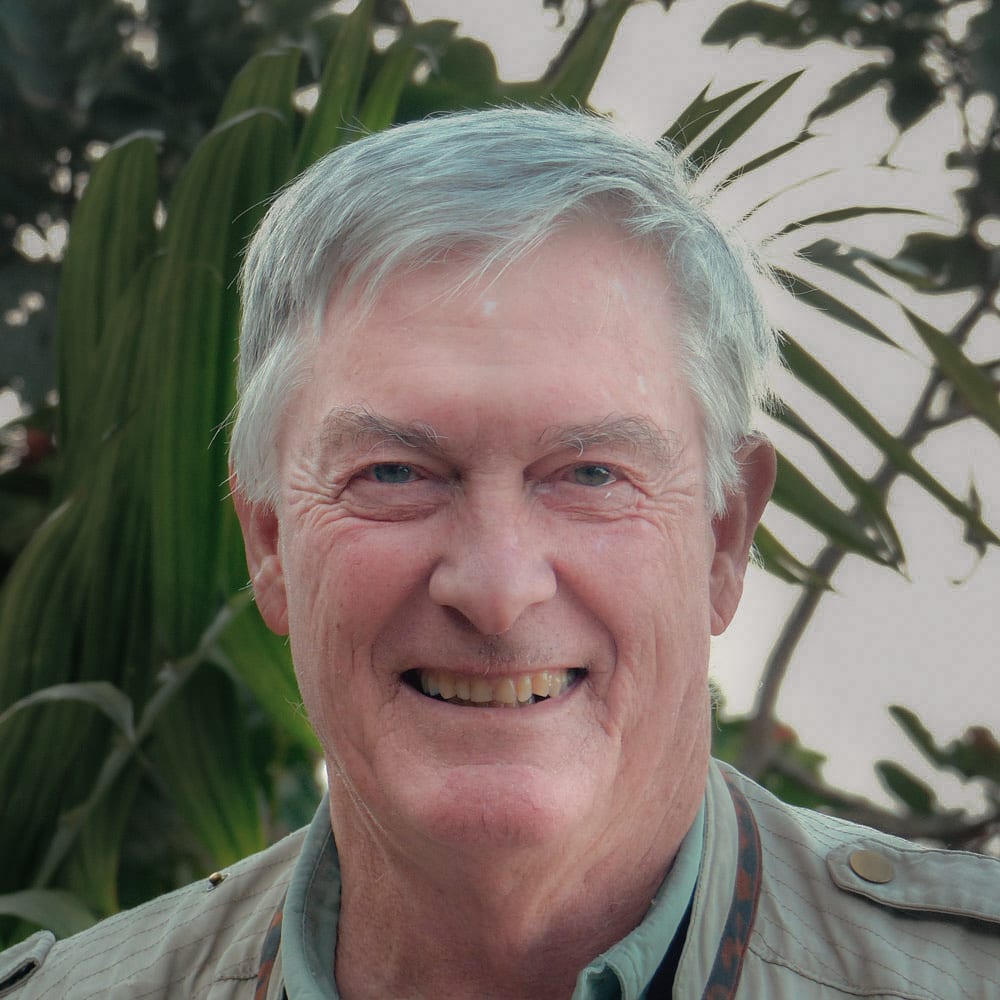 Dr. Robert Ridgely
BOARD MEMBER/PRESIDENT EMERITUS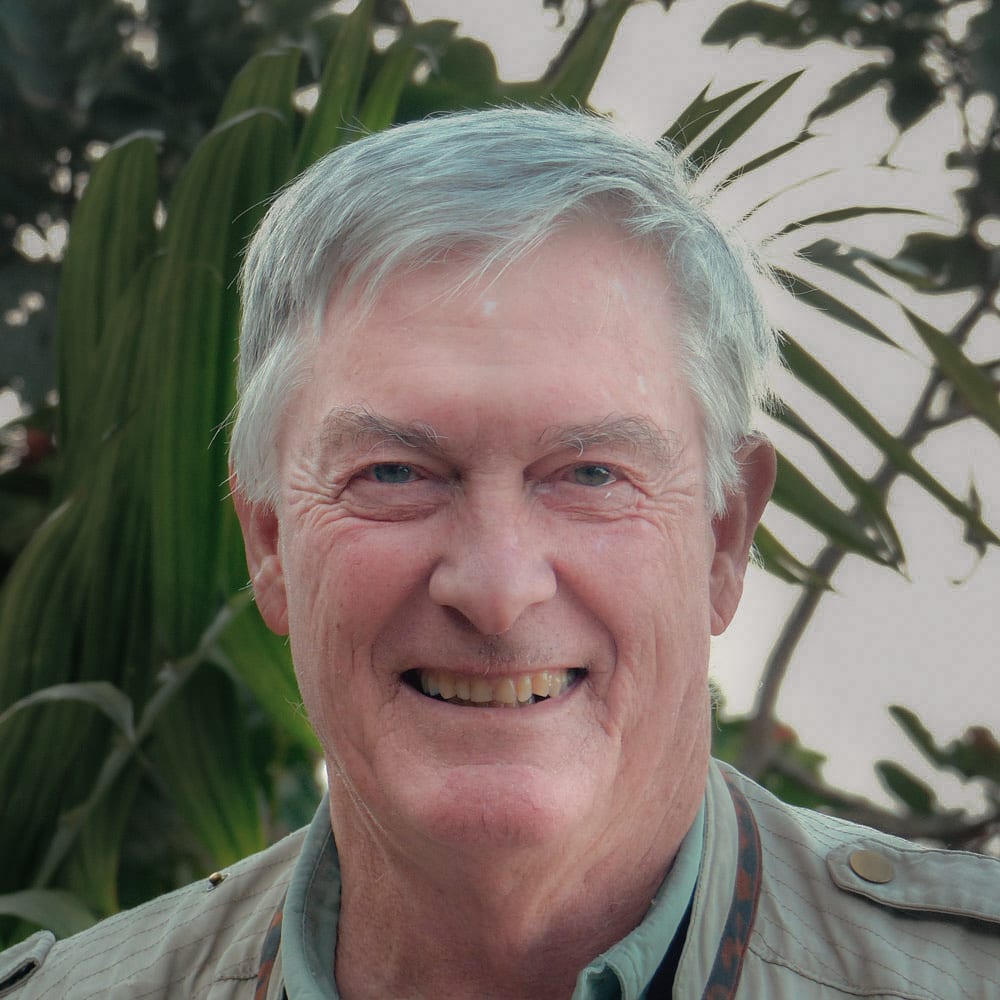 Dr. Robert Ridgely
BOARD MEMBER/PRESIDENT EMERITUS
Distinguished author, ornithologist and conservationist, Robert is a leading expert on the birds of South and Central America and a proponent of private reserve systems as a conservation strategy for endangered species.
He previously served as Director of International Conservation at the National Audubon Society and of the Center for Neotropical Ornithology at the Academy of Natural Sciences in Philadelphia. Bob is the author of seven books on Neotropical birds, including the acclaimed Birds of South America, Birds of Ecuador, Birds of Panama and Hummingbirds of Ecuador.
He holds a B.A. in history from Princeton University, an MS in zoology from Duke University and a Ph.D. in forestry and environmental studies from Yale University. He has been awarded the Eisenmann Medal from the Linnaean Society of New York (2001), the Ralph Schreiber Award from the American Ornithologists' Union (2011) and the Arthur A. Allen Award from the Cornell Lab of Ornithology (2013).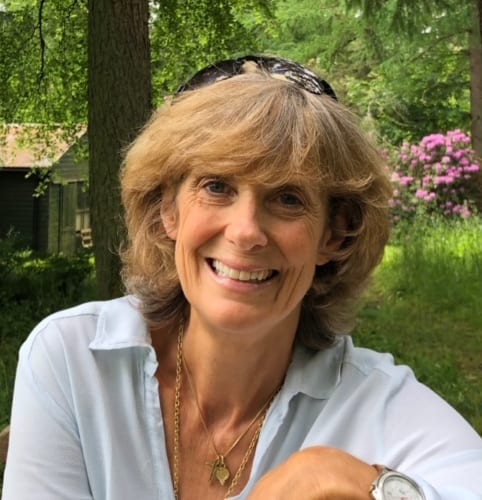 Kimberly Stewart
BOARD MEMBER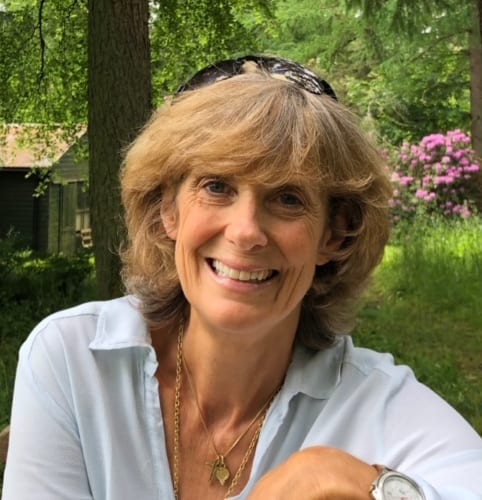 Kimberly Stewart
BOARD MEMBER
Based in Scotland, Kim Stewart is a philanthropist, filmmaker, wife and mother of four. Kim is a Fellow of the Linnaean Society and a member of the Royal Geographical Society.
She and her husband, David, support several UK, US and Africa-based conservation/humanitarian organizations. Kim served for 12 years as a Trustee of Wildscreen, a charitable organization working to bring conservationists and professional creatives together to raise awareness of conservation issues, and was Board Chair of Wildscreen USA.
She has a B.Sc. in Radio, Television and Film Communications from Northwestern University and has worked on film productions in New York, Hollywood, the UK and East Africa. Kim loves to use film as a medium for telling nature's stories. She recently created a film for Rainforest Trust partner, REGUA, on whose board she also serves.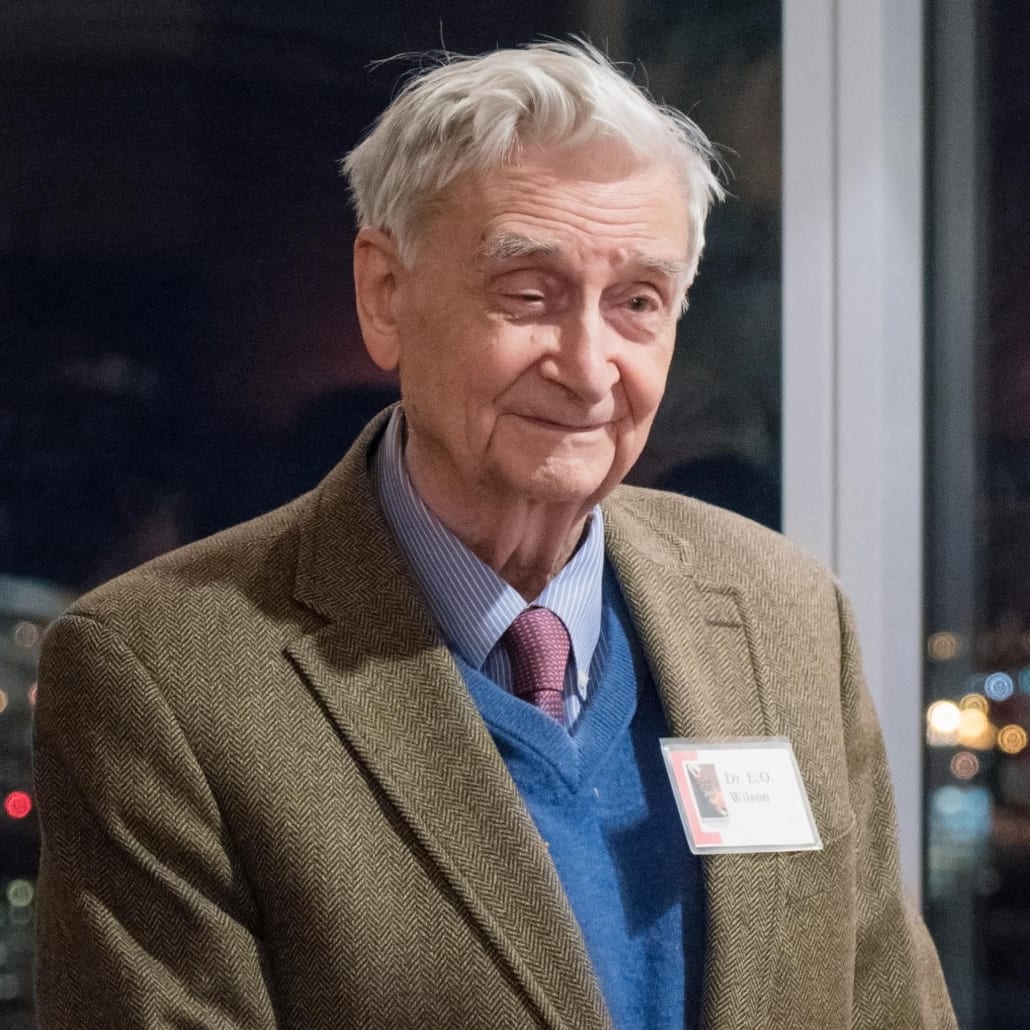 Dr. E.O. Wilson
BOARD MEMBER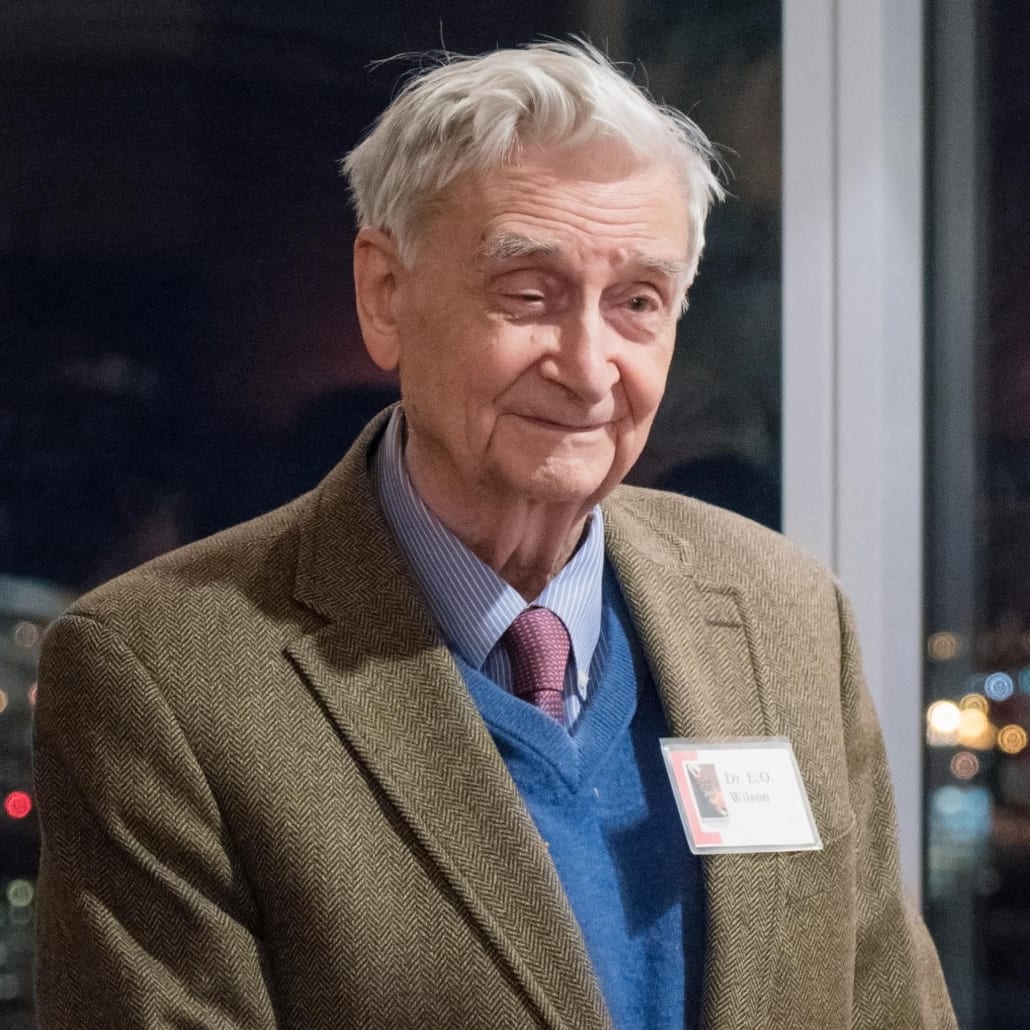 Dr. E.O. Wilson
BOARD MEMBER
Dr. E.O. Wilson is perhaps most well-known as the "father of biodiversity" for first publishing the term. But this achievement is simply one of many in a long and distinguished career.
Born in Alabama, he spent most of his childhood both there and in Washington, D.C. He spent his early years exploring wildlife, including ants, which would later become his specialty. After receiving his PhD from Harvard University in 1955, Dr. Wilson became a professor there and stayed on full-time for 40 years. During this time he helped shape ecology and early conservation biology. This work included developing the theory of island biogeography with Robert MacArthur in 1968, a major tenet of modern conservation. He was also a major player during the development of modern conservation biology in the 1980s.
Dr. Wilson has served on the boards of many conservation organizations during his career, including Rainforest Trust. He's led scientific expeditions, written dozens of books — including winning two Pulitzer Prizes — and won numerous conservation awards.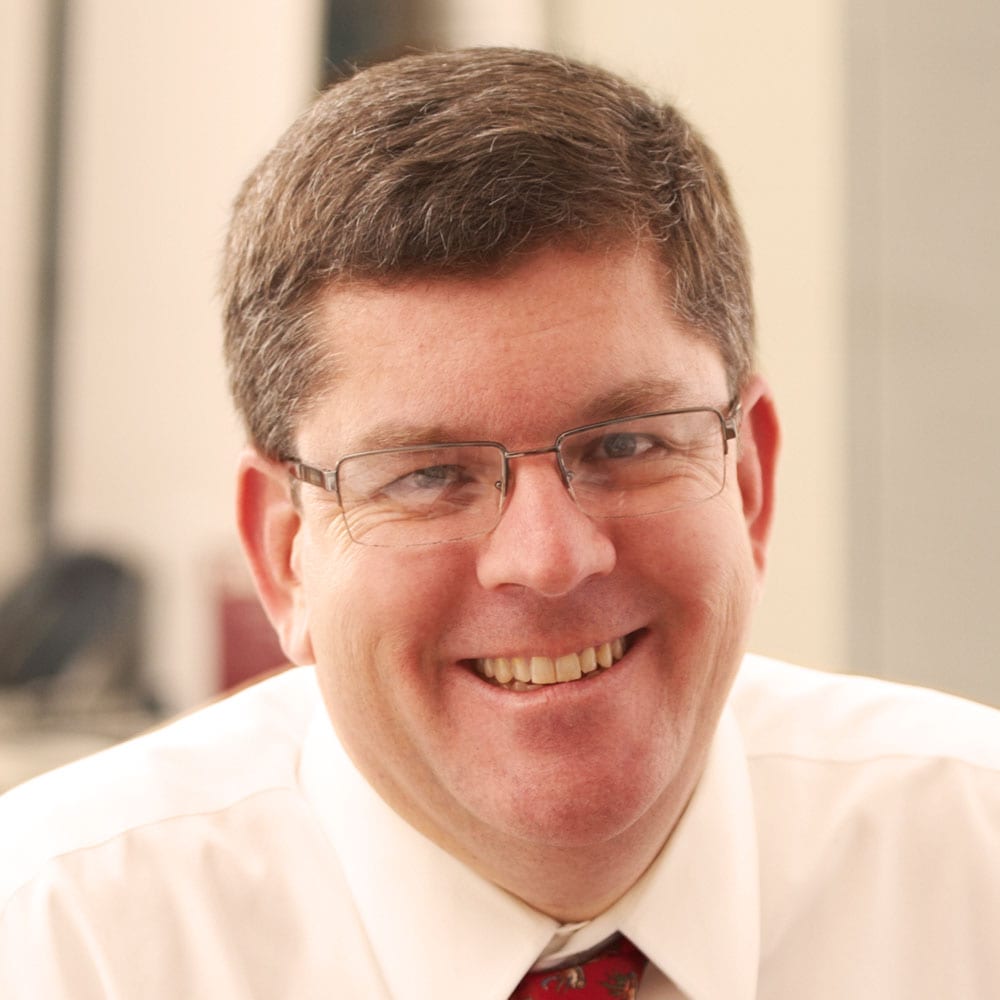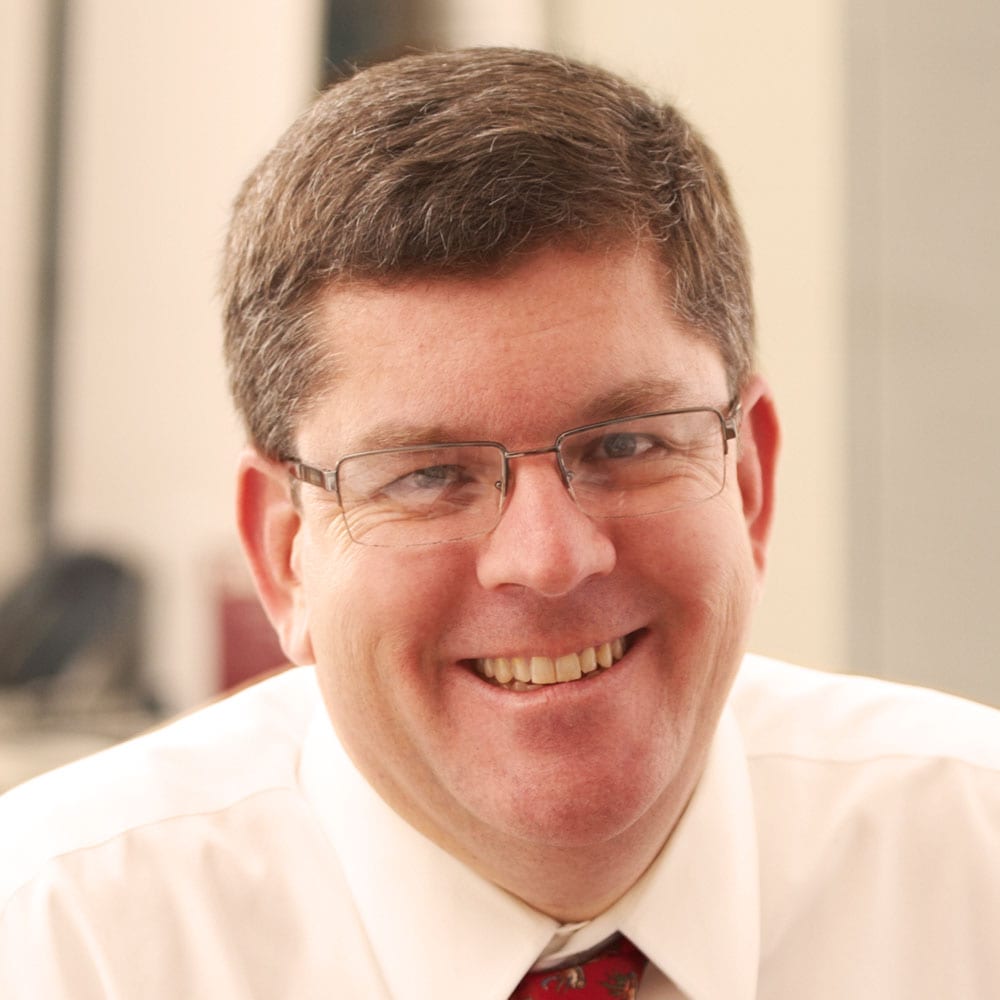 Jeffrey Zack
BOARD MEMBER
Jeffrey is head of global media relations and financial communications at Chubb. He has more than 20 years of experience in corporate communications, public relations and marketing communications.
He began his career as a journalist, covering corporate social responsibility and, later, financial services. Jeff has volunteered with the Wildlife Conservation Society and is an avid wildlife photographer. He graduated from Carleton College and the Columbia University Graduate School of Journalism.
Jeff is also a member of various Rainforest Trust Committees.
(Header photo: Green Crested lizard. Photo by Robin Moore.)