RAINFOREST TRUST 
WELCOMES NEW CEO, 
DR. JAMES C. DEUTSCH
---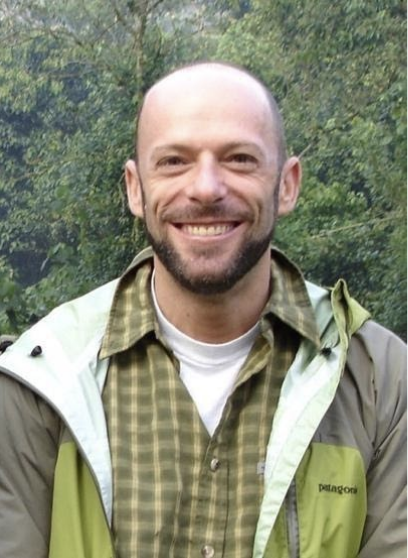 "Rainforest Trust's mission is critical to scaling up global efforts to save nature, and I am inspired and excited to have the opportunity to advance that mission as CEO," said Dr. Deutsch.
James C. Deutsch, Rainforest Trust's new CEO, is a strategic leader in global conservation with a passion for saving wildlife and wild lands and a talent for translating cutting-edge science into field projects with maximum conservation impact.
James comes to Rainforest Trust from the Paul G. Allen Family Foundation where, as Director of Wildlife and Biodiversity, he oversaw the Great Elephant Census, worked with IUCN (International Union for the Conservation of Nature) and CITES (Convention on Trade in Endangered Species) to close ivory markets and save sharks, and launched programs to support the Convention on Biological Diversity, to dismantle wildlife trafficking networks, and to save coral reefs.
Previously, James was Africa Director and then Vice President for Conservation Strategy at the Wildlife Conservation Society where he helped design and implement the Congo Basin Forest Partnership and launched new programs in Nigeria, Mozambique, and South Sudan. He also helped launch the Tropical Biology Association, taught secondary school in Kenya, and was founding chair of the boards of Aidspan and Community Markets for Conservation. For six years James was CEO of the UK's national fundraiser for HIV/AIDS, Crusaid, helping make life-saving treatments available in the UK and Africa.
A New Yorker, James was educated at Harvard (A.B. Philosophy) and Cambridge (M.Phil. Biological Anthropology and Ph.D. Zoology) and lectured in ecology and conservation biology at Imperial College and the University of East Anglia. His research career included fieldwork on Uganda Kob antelope and Malawi cichlid fishes with papers in Nature, Evolution, and other journals and books.
"Throughout his distinguished career, James has demonstrated a talent for translating cutting-edge science into groundbreaking strategies and effective field conservation projects. His leadership, enthusiasm and dedication have inspired colleagues, partners, teams and donors alike. We have full confidence that James is the right leader for Rainforest Trust at this urgent time as we continue our efforts to save species, care for communities and protect our planet." said Dr. Eric Veach, Chairman of the Board of Directors.
Habitat for Hundreds of
Species Protected
30 + Years of
Conservation Successes
Protecting the most threatened tropical forests.
Our unique, cost-effective conservation model for protecting endangered species has been implemented successfully for over 30 years. Protection requires swift action, and we implement scientifically-based conservation plans that are not only timely, but also resilient and sustainable. With your support, we work tirelessly to permanently protect rainforests and other vital habitat throughout the world.
Rainforest Trust is a registered 501(c)(3) • EIN: 13-3500609
Rainforest Trust does not sell or share donor information with other organizations.
Read our Donor Privacy Policy here.