Rainforest Trust and Fundación Jocotoco worked jointly to purchase a 250-acre property of threatened humid forest in the highlands of San Cristóbal Island, Galápagos. The Galápagos archipelago has an extraordinary concentration of endemic wildlife, and is recognized as an international conservation priority without equal. The property now secured for protection contains key breeding habitat for the Critically Endangered Galápagos Petrel as well as numerous other globally threatened and endemic species.
"As I saw firsthand in my recent visits to the Galápagos, Galápagos wildlife is under tremendous pressure from rapidly spreading invasive species," said Rainforest Trust CEO Dr. Paul Salaman. "The urgency to protect this unique habitat and the exceptional species that depend on it is very real."
In 1835, Charles Darwin arrived at the Galápagos Islands and over the course of five weeks discovered an astonishing diversity of unique species found nowhere else in the world. His observations, which began on the island of San Cristóbal, laid the groundwork for what is considered one of the most important scientific breakthroughs of all time — the theory of evolution by natural selection. His insight changed forever the way we perceive the world.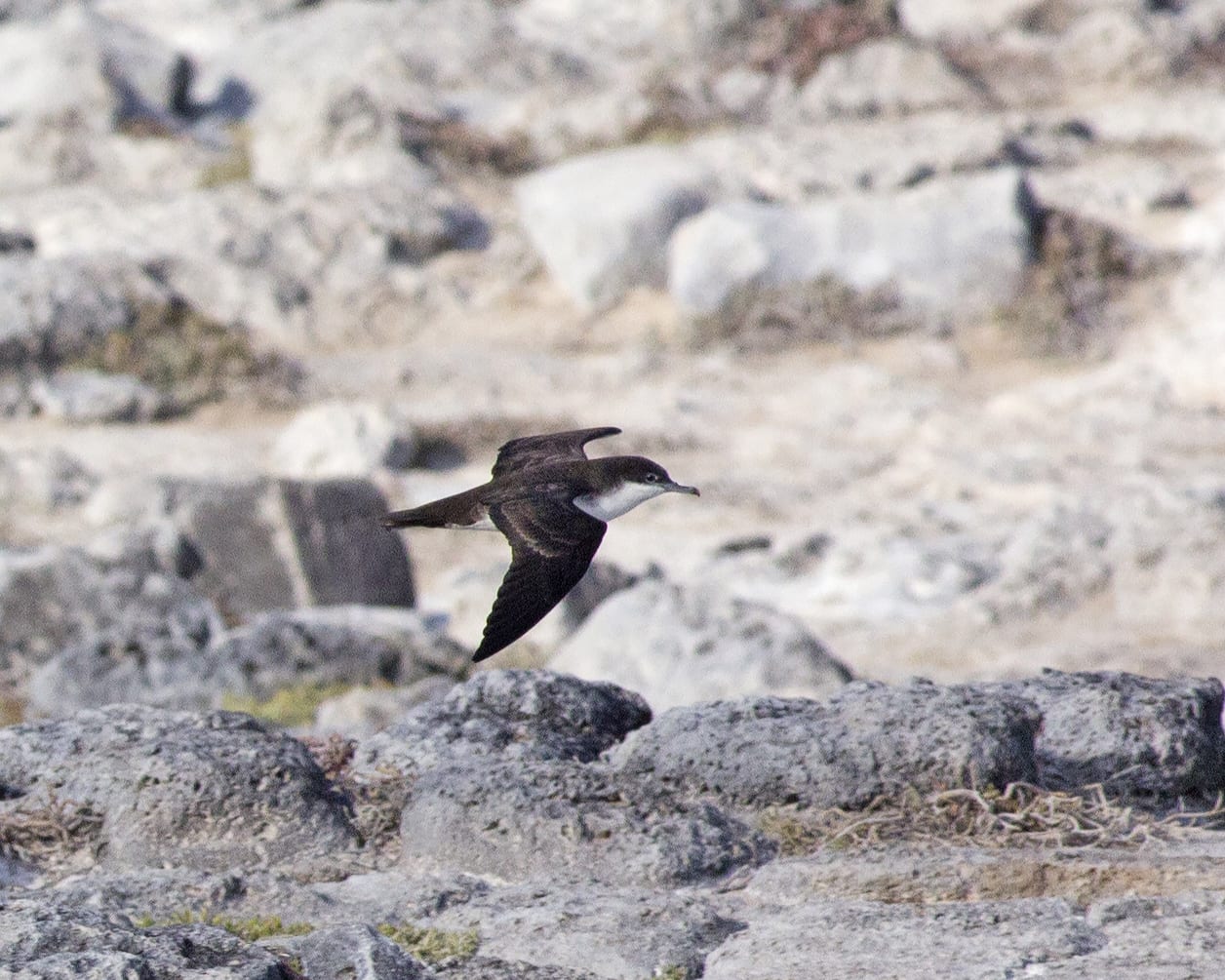 This relatively young island chain, comprised of 128 islands, islets and rocks, was formed millions of years ago by volcanoes – some of which are still active and shifting land masses today. However, only 18 of the islands are considered large and only four are inhabited by humans. While 97 percent of the archipelago's emerged and uninhabited landmass is protected as a national park, the four islands on which humans reside – including San Cristóbal – are extremely vulnerable to development threats, including invasive species arriving with container ships. With three extinct volcanoes dominating this island, its rich soils and lush montane vegetation have long attracted farming and settlements, such as the capital of the Galápagos province, Puerto Baquerizo Moreno. The southern highlands of San Cristóbal are dominated by private properties which are used for agriculture, and the remaining habitat is highly threatened by invasive species ranging from plants and livestock to parasites.
"The communities and governmental agencies have done tremendous work on the Galápagos. Fundación Jocotoco is happy to join forces with them on San Cristóbal, the only island where no colony of the Galápagos Petrel is found within the national park. Jointly, we will protect this critically endangered species and other threatened species," said Dr. Martin Schaefer, President of Fundación Jocotoco.
To protect the vulnerable species on San Cristóbal, Fundación Jocotoco and Rainforest Trust established the Galápagos Nature Reserve. Rainforest Trust is supporting Fundación Jocotoco's work to protect additional habitat that will combine with this purchase for a total of 568 acres. With these efforts and our subsequent, sustained conservation activities, we will permanently secure one of the most unique, scientifically important and biologically outstanding areas on Earth.
https://legacy.rainforesttrust.org/wp-content/uploads/Credit-RT_Galapagos-Bird-Ecuador_CC.jpg
1365
2048
Rainforest Trust
https://legacy.rainforesttrust.org/wp-content/uploads/RT-horizontal-340pxW.png
Rainforest Trust
2019-01-08 09:00:30
2020-03-18 12:35:56
Establishment of Galápagos Nature Reserve