In May, Rainforest Trust helped secure a 133-acre strategic land purchase — an area the size of 100 football fields — to expand the protection of Tapichalaca Reserve. The reserve was first established in 1998 after Rainforest Trust's President Dr. Robert Ridgely discovered the iconic and Endangered Jocotoco Antpitta nearby.
For twenty years, Rainforest Trust has worked with its longest-standing Ecuadorean partner Fundación Jocotoco to expand a network of nature reserves that are some of the last sanctuaries for many threatened and endemic species in the Ecuadorean Andes.
The Tapichalaca Reserve is Jocotoco's first reserve (of more than a dozen today) and encompasses spectacular montane forest on Ecuador's eastern Andes slope, one of the most biodiverse regions in the world.
"Strategic land purchases to expand nature reserves is key to Rainforest Trust's work to protect threatened species into the future," said Rainforest Trust CEO Dr. Paul Salaman. "We are delighted to work again with Fundación Jocotoco to secure this private property in the Ecuadorean Andes."
The reserve harbors at least 55 plant species endemic to the slopes of Cerro Tapichalaca, including a Critically Endangered vine. It also protects significant numbers of threatened animal species, ranging from large mammals such as Endangered Mountain Tapirs to the Endangered Black-and-chestnut Eagle. The list of globally threatened species protected by Tapichalaca Reserve will likely grow as a number of species, such as the endemic Tapichalaca Tree Frog (Hylacirtus tapichalaca), have not yet been assigned an IUCN threat category.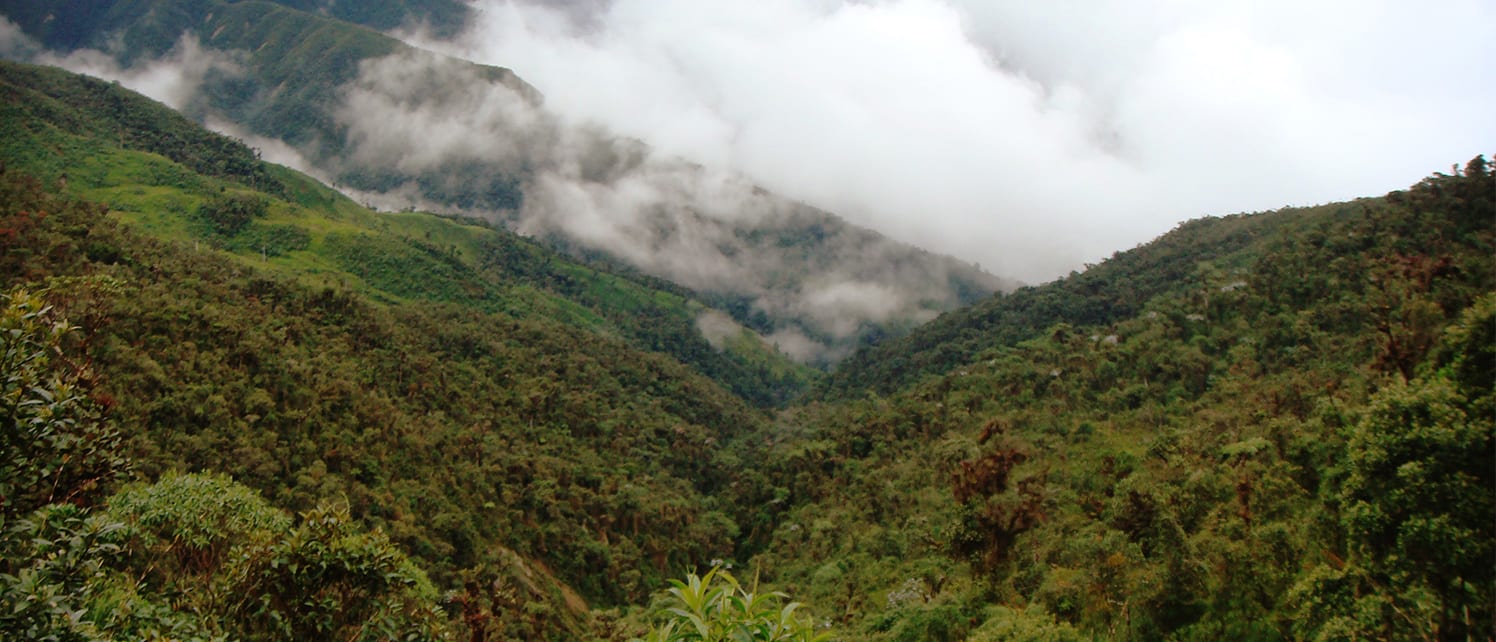 Rainforest Trust will continue to work with Jocotoco to expand this and other reserves throughout Ecuador, a nation that hosts more species per square mile than most others on Earth.
This purchase was made possible by the Conservation Action Fund and supporters of our work in Ecuador. All gifts to the Conservation Action Fund are matched through the SAVES Challenge and are used 100 percent in support conservation action.
https://legacy.rainforesttrust.org/wp-content/uploads/Tap2.jpg
642
1496
Rainforest Trust
https://legacy.rainforesttrust.org/wp-content/uploads/RT-horizontal-340pxW.png
Rainforest Trust
2018-09-11 16:17:36
2019-05-29 14:36:43
Continued Expansions Protect Ecuadorean Andes, a Global Biodiversity Hotspot