The Monte Mojino Reserve, in the Sierra Madre Occidental mountains, is mainly tropical dry forest. This forest type is one of the world's most threatened ecosystems. Only 5% of tropical dry forests anywhere overlap with protected areas — putting this habitat and the species that rely on it in danger of extinction.
Rainforest Trust has worked with local partner Naturaleza y Cultura Sierra Madre since 2004 to protect and expand Monte Mojino. This month, the two organizations purchased 1,299 acres of vital habitat in the area.
The reserve is home to many notable species, including the Endangered Lilac-crowned Amazon. This parrot needs to nest in cavities, which old trees provide. But outside protected areas, such trees are falling prey to wood extraction and deforestation for cattle grazing. Poachers also target Lilac-crowned Amazons for trade. Growing Monte Mojino expands both habitat and anti-poaching safeguards, reducing two threats to this colorful and threatened bird.
The ecosystem also contains the Goode's Thornscrub Tortoise. Researchers discovered this species in the reserve in 2016 and named it for Rainforest Trust Board Member Eric Goode. Plant-wise, the Virgin's Palm, a rare and threatened cycad species grows in the area. Only 500-1,000 trees remain in the world, all of them in a small patch in northwestern Mexico. The area also sits on the border between the Nearctic and the Neotropical regions. Hence, it is both unique and important to global biodiversity.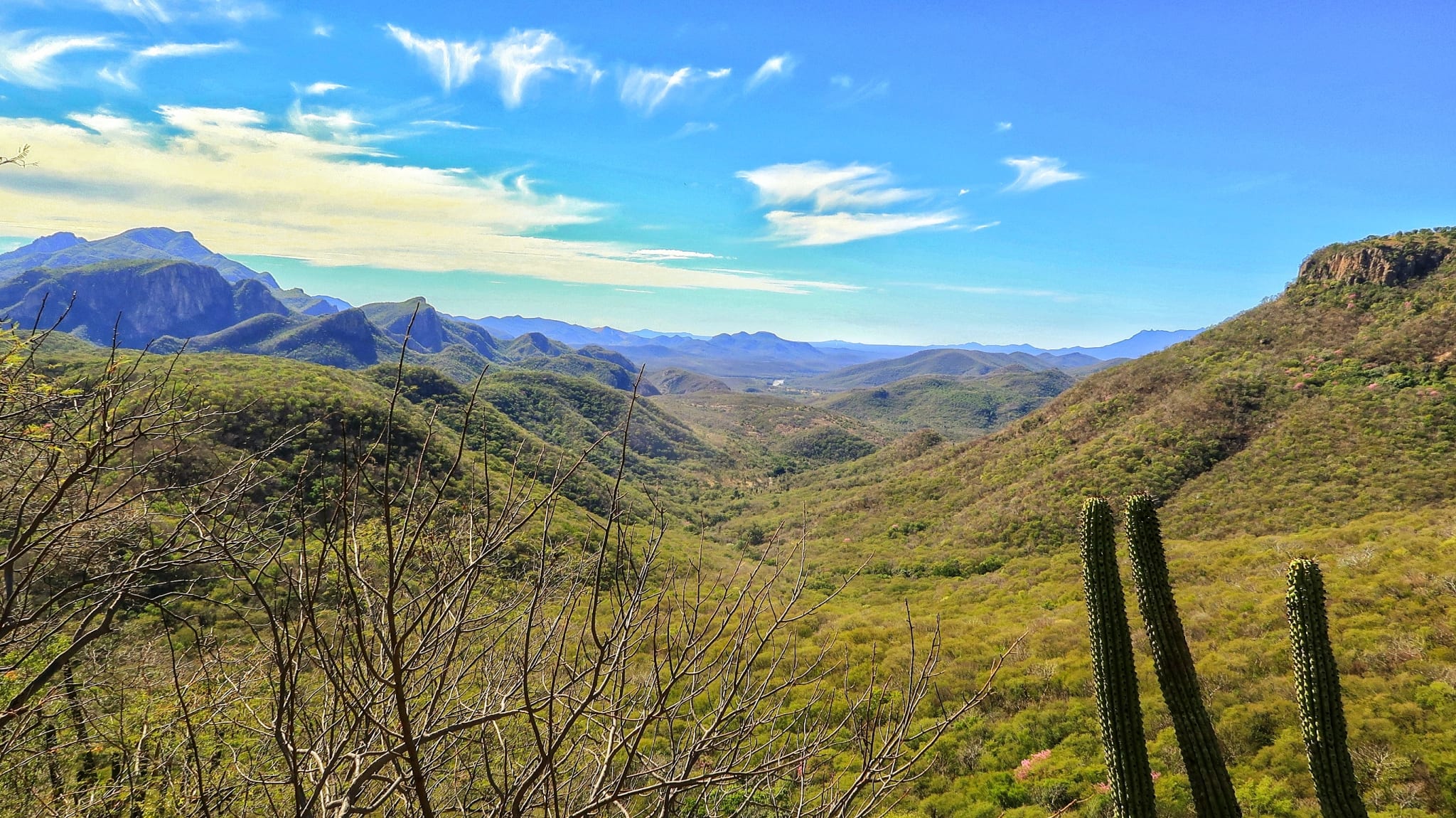 Despite its ecological value, the area faces many threats. Wildfires and climate change endanger the ecosystem, but proper management can ease some of these stressors. In addition, cattle ranching is both extensive and an important part of the local economy. Thus, the local partner is engaging with communities to involve them in conservation and recognize its benefits. Besides environmental education and work opportunities, Naturaleza y Cultura is also working with children and creating a local women's artisan cooperative. These initiatives have created a good working relationship between the partner and many of the communities and ranchers.
"Protecting this unique ecosystem was vitally important," said Dr. Paul Salaman, CEO of Rainforest Trust. "From threatened parrots to endemic cycads, this area of Mexico is unlike anywhere else in the world and now safeguarded from growing threats."
https://legacy.rainforesttrust.org/wp-content/uploads/Lilac-crowned_Amazon-1.jpg
2148
2148
Rainforest Trust
https://legacy.rainforesttrust.org/wp-content/uploads/RT-horizontal-340pxW.png
Rainforest Trust
2019-04-25 15:39:33
2019-04-25 15:43:52
Land Purchase Completed for Endangered Parrots in Mexico